When you need prompt and professional plumber in Alpharetta, choose Aaron Plumbing. We offer a variety of plumbing services for homeowners and businesses in Alpharetta, GA, and in the nearby Atlanta suburbs. We can take care of any plumbing issue you have.
Commercial and Residential Plumbing Services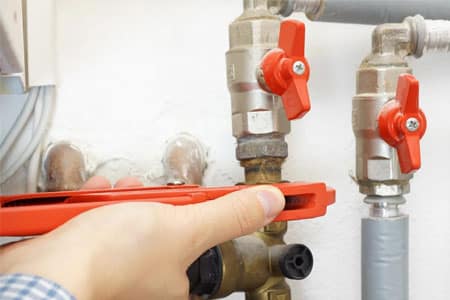 You shouldn't have to live with a slow-draining shower or a leaky faucet. Our skilled plumbers have years of experience handling a wide range of different plumbing services. Whether you are remodeling the bathroom and are looking to simply upgrade the faucets or have water leaking from old pipes, we can help.
Water Heater Repair/Installation
It can be a nightmare to have your water heater go out. When this happens, give us a call. We have the tools and expertise needed to work on any water heater and tankless water heater model. We'll have your water heater up and running again in no time. And if it can't be fixed, we offer professional installation services as well and will help you find the perfect water heater unit for your home or office.
Sewer and Drain Cleaning
Who wants to deal with a broken sewage line or a clogged drain? Luckily, our talented crew can tackle even the most difficult plumbing problems. We use innovative technology, such as our Jet Rooter, to effectively clear your drains and sewer pipes from tough clogs like stubborn tree roots and grease buildup. And if you have a broken sewer pipe, we are extra careful when digging on your property so as not to disrupt the landscape or your neighbor's property.
Contact Us
If you're tired of dealing with plumbing problems, give us a call at Aaron Plumbing for a quote or to schedule an appointment. And don't forget to ask about our special deals and discounts!
Like us on Facebook and save $25 on your next service call over $150!