Plumber Kennesaw Can Rely On
For reliable plumbing services in Kennesaw, trust the expertise of Aaron Plumbing, your trusted plumber in Kennesaw. With years of experience and a strong commitment to customer satisfaction, we provide a wide range of plumbing solutions tailored to meet your needs. From repairs to installations, our skilled team of plumbers is dedicated to ensuring the smooth operation of your plumbing system.
Comprehensive Solutions for Your Plumbing Needs
At Aaron Plumbing, Heating and Cooling, we offer a comprehensive range of plumbing services to address all your needs in Kennesaw. Our services include plumbing repairs and maintenance, water heater installations and repairs, sewer and drain cleaning, pump installations and repairs, and water line inspections and repairs.
Whether you're dealing with a leaky faucet, a clogged drain, or a malfunctioning water heater, our team has the expertise to tackle it all. We utilize advanced techniques and high-quality materials to ensure lasting results, providing you with a smoothly functioning plumbing system you can rely on.
Frequently Asked Questions (FAQs)
What should I do in case of a plumbing emergency?
In the event of a plumbing emergency, it's important to act quickly. First, shut off the main water supply to prevent further damage. Then, contact our emergency plumbing team at Aaron Plumbing, Heating and Cooling. We provide 24/7 emergency services and will dispatch a skilled plumber to address the issue promptly.
How can I prevent clogged drains?
To prevent clogged drains, it's essential to avoid disposing of grease, oil, and food scraps down the drain. Use drain covers or strainers to catch hair and other debris. Regularly flush your drains with hot water and consider scheduling professional drain cleaning services to keep your pipes clear and flowing smoothly.
Do your plumbers handle all sorts of plumbing problems?
Yes, all our experienced plumbers are highly trained professionals. We prioritize your safety and satisfaction, which is why we only employ qualified technicians who adhere to the highest industry standards. You can trust our team to handle your plumbing needs with expertise and professionalism.
Experience Exceptional Plumbing Services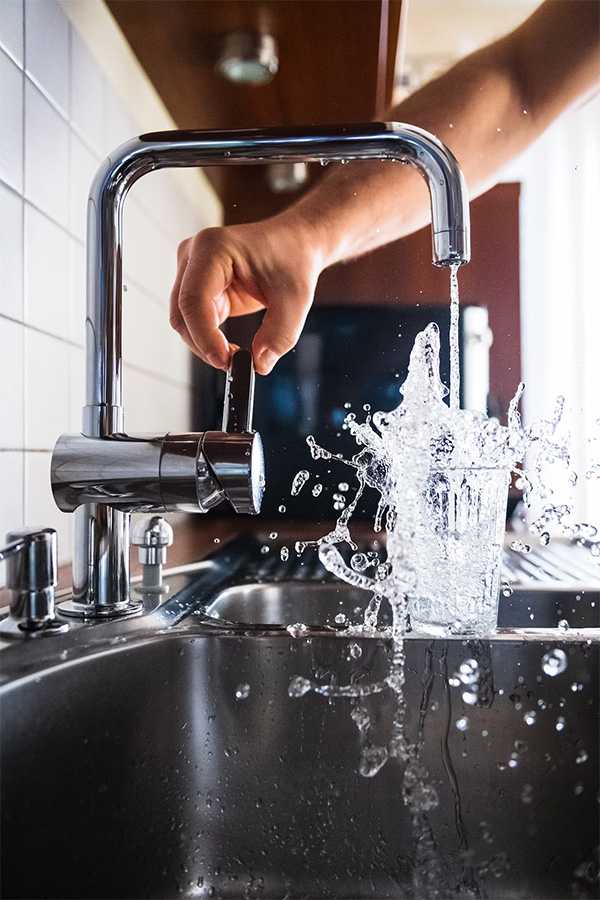 At Aaron Plumbing, Heating and Cooling, we understand the importance of a functional plumbing system for your home or business. Our team of skilled plumbers is dedicated to delivering top-quality service with a warm, friendly, and professional approach. We prioritize trustworthiness, empathy, and professionalism to provide you with an exceptional customer experience.
When you choose Aaron Plumbing, Heating and Cooling, you can rely on our punctuality and expertise. Our technicians will arrive promptly, equipped with the necessary tools to handle any plumbing issue. We take pride in our attention to detail, working diligently to address your concerns and provide reliable solutions that give you peace of mind.
When it comes to your plumbing needs in Kennesaw, we're here for you every step of the way. At Aaron Plumbing, Heating and Cooling, we take pride in delivering friendly and reliable service that you can count on. With our team of experienced plumbers and a track record of 5-star reviews, you can trust that we will provide exceptional service and exceed your expectations. Experience the difference of working with a trusted plumbing company. Contact us today and let us take care of all your plumbing needs with a smile!