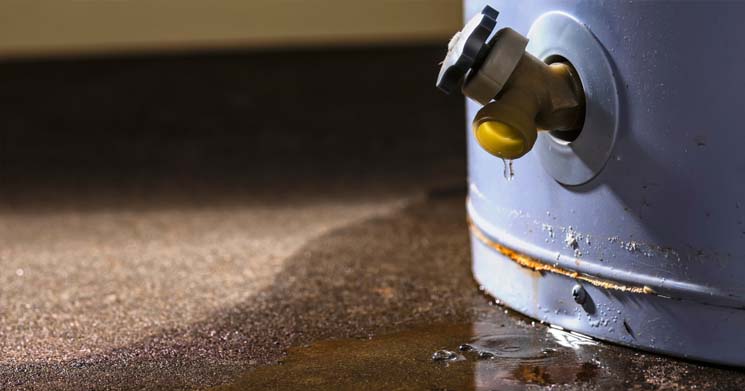 Understanding the Heartbeat of Your Home: The Water Heater
Water heaters, often tucked away and forgotten, play a pivotal role in our daily routines. They ensure that we can enjoy a relaxing hot shower after a long day, efficiently clean our dishes, and even help in laundering our clothes. But when they malfunction, the disruption can be more than just a minor inconvenience. It can throw off our entire day. At Aaron Plumbing, Heating and Cooling, we've dedicated over 45 years to becoming the go-to experts for water heater repair in Cumming, GA. Here's a deeper look into the world of water heaters and why timely repairs are so crucial.
The Importance of a Fully Functional Water Heater
A well-functioning water heater does more than just provide hot water. It ensures:
Safety: A malfunctioning water heater can be a safety hazard, with risks ranging from gas leaks to water overflows.
Efficiency: A water heater in top condition operates more efficiently, saving you money on energy bills.
Comfort: There's nothing quite like the shock of a cold shower on a chilly morning. Regular maintenance ensures you always have hot water when you need it.
The Lifespan and Maintenance of Water Heaters
Every appliance has an expected lifespan, and water heaters are no different. With regular maintenance, a typical water heater can last between 8 to 15 years. However, factors like water quality, usage patterns, and the type of water heater can influence this. Regular maintenance, such as flushing the tank annually, checking for rust or corrosion, and replacing worn-out anodes, can significantly extend its lifespan.
Types of Water Heaters and Their Unique Challenges
Cumming, GA, with its mix of older homes and new constructions, has a diverse range of water heaters. Let's delve into the two primary types:
Tankless Water Heaters: These are becoming increasingly popular due to their energy efficiency and compact size. However, they require regular descaling, especially in areas with hard water.
Traditional Tank Water Heaters: The most common type found in homes. They store and heat water in a tank. Sediment buildup is a common issue with these units, which can reduce efficiency and lead to premature failure.
Innovations in Water Heating Technology
The world of water heaters has seen significant advancements in recent years. From energy-efficient models that reduce utility bills to smart water heaters that can be controlled via smartphone apps, the options are vast. For homeowners looking to upgrade, we offer guidance on the best models that suit their needs, keeping in mind the unique challenges and benefits of each.
Water Heater Repair vs. Replacement
While repairs can fix many issues, there comes a time when a replacement is more cost-effective. Frequent breakdowns, a tank that's over 8 years old, or rust in the water are indicators that a replacement might be in order. Generally if a tank water heater is leaking, a water heater replacement is necessary. We guide homeowners through this decision, ensuring they get the best solution for their specific situation.
The Aaron Difference: Decades of Dedication and Expertise
Our long-standing presence in the Cumming, GA community has provided us with invaluable insights. We've worked on a myriad of water heater models, from the vintage ones gracing older homes to the state-of-the-art units in contemporary houses.
Diverse Services Tailored to Your Needs
Water Heater Installation in Cumming, GA
Whenever a repair will solve your water heater problem, we're happy to complete that fix. There are instances, though, when a replacement is more prudent than a repair. We guide homeowners through the selection process, ensuring they get a unit that's efficient, durable, and perfect for their specific needs.
Electric vs. Natural Gas Water Heater Repair
The type of water heater you have matters. Electric and gas water heaters have different components and repair needs. Our team is well versed in both energy types, ensuring that regardless of your unit type, it's in safe hands.
Understanding the Costs: Transparency is Key
The cost of repairs or replacements can be a concern for many homeowners. At Aaron Services: Plumbing, Heating, Cooling, we pride ourselves on our competitive, flat rate pricing. Expect your technician to walk you through a thorough explanation of the work to be completed, so that you can have peace of mind that your pricing is fair and competitive.
Questions About Water Heater Repair for Cumming, GA residents
How can I prolong the life of my water heater?
Regular maintenance, including flushing the tank annually and checking for rust or corrosion, can significantly extend its lifespan.
What's the average lifespan of a water heater?
With proper care, a typical water heater can last between 8 to 15 years.
How do I know if my water heater needs a repair or replacement?
Frequent breakdowns, rust in the water, leaks, or a tank that's over 8 years old are indicators that you might need a replacement.
Are there energy-efficient water heater options available?
Absolutely! We can guide you on the best energy-efficient water heater models suitable for your home.
What areas in Cumming, GA do you service most frequently for water heater repairs?
We service all of Cumming, GA, but we often find ourselves assisting homeowners in the Lake Lanier region, the downtown Cumming area, South Forsyth, and communities near the Sawnee Mountain Preserve. Our familiarity with the local landscape ensures prompt and efficient service every time. See our recent jobs check-ins in Cumming, GA below.
Conclusion: A Legacy of Trust and Expertise in Cumming, GA
In the realm of water heater repair in Cumming, GA, Aaron Services: Plumbing, Heating, Cooling stands as a beacon of reliability and expertise. Our legacy, built over 45 years, is a testament to our unwavering commitment to excellence. Whether you're facing a minor hiccup with your water heater or need a complete overhaul, remember that with Aaron, you're not just getting a service; you're becoming a part of a tradition that values your comfort and peace of mind above all else.