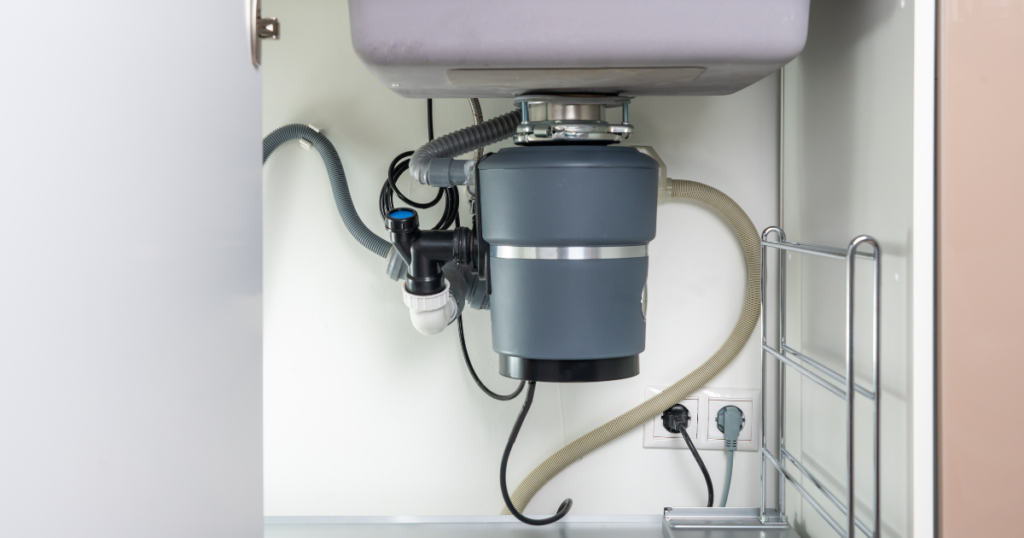 When your kitchen's garbage disposal starts acting up, it can quickly become a major inconvenience. Foul smells, strange noises, or a unit that won't turn on can disrupt your daily routines. That's when you need a dependable and experienced team to tackle the issue promptly. At Aaron Plumbing, Heating, and Cooling, we specialize in expert garbage disposal repair and installation services to ensure your kitchen remains clean and functional.
Why Choose Aaron Plumbing for Your Garbage Disposal?
Quick Response: We understand the urgency of a malfunctioning garbage disposal, which is why our skilled technicians respond promptly to identify the issue and provide an effective fix.
Comprehensive Solutions: Whether it's a struggling motor, grinder jams, electric problems, clogs, or leaks, our team has the expertise to handle all garbage disposal problems.
Experienced Professionals: With years of experience in garbage disposal repair, we've encountered and successfully resolved various issues, ensuring your system works as good as new.
Garbage Disposal Installation Done Right
If you're looking to replace your existing garbage disposal or need a new one installed from scratch, we can help. Our experts will recommend the perfect system to suit your needs and handle the installation with precision and professionalism. A functional and efficient garbage disposal keeps your kitchen mess-free and takes care of food waste effortlessly.
Why Trust Us for Garbage Disposal Installation?
Recommendations You Can Trust: Our experienced team will help you choose the ideal garbage disposal unit that fits your requirements, ensuring seamless installation.
Dependable and Efficient Service: At Aaron Plumbing, Heating, and Cooling, we pride ourselves on providing dependable and efficient service for all your plumbing needs.
Your Comfort Matters: We care about your home and comfort, which is why we'll give you our best attention and ensure your garbage disposal operates at its best.
If you're experiencing issues with your garbage disposal or need a new one installed, don't hesitate to reach out to our expert team. Discover why Aaron Plumbing, Heating, and Cooling is the go-to choice for garbage disposal repair and installation services.
Garbage Disposal Repair FAQs
What are the common signs that my garbage disposal needs repair?
Some common signs include strange noises, foul smells, a unit that won't turn on, slow draining, or frequent clogs. If you notice any of these issues, it's best to get your garbage disposal checked by a professional.
Can I attempt to repair my garbage disposal myself?
Garbage disposals can be complex and potentially dangerous if mishandled. It's best to leave the repairs to experienced professionals who have the right tools and expertise to ensure safe and effective repairs.
My garbage disposal is jammed. What should I do?
If your garbage disposal is jammed, first turn off the power to the unit. Never put your hand inside the disposal. Use a garbage disposal wrench or an Allen wrench to manually turn the blades and try to dislodge the jam. If the problem persists, call a professional for assistance.
Why does my garbage disposal smell bad?
Foul odors from the garbage disposal are often caused by food particles and debris stuck in the unit. Regular cleaning and flushing with a mixture of baking soda and vinegar can help eliminate odors. If the smell persists, there might be a deeper issue that requires professional attention.
Is it better to repair or replace a malfunctioning garbage disposal?
In some cases, simple repairs can resolve the issue and extend the life of your garbage disposal. However, if the unit is old, heavily damaged, or constantly experiencing problems, it might be more cost-effective to replace it with a new one. Our experts can assess the condition and provide the best recommendation based on your specific situation.