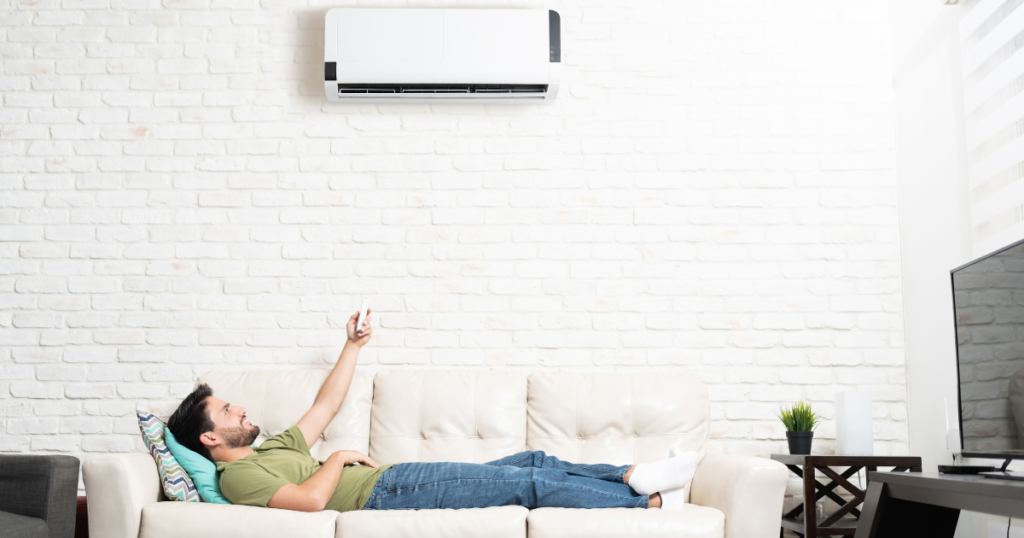 Experience Personalized Comfort with Energy-Efficient Ductless Mini-Split Systems
Looking for a versatile, energy-efficient solution for your home's heating and cooling needs? Discover the power of ductless mini-split systems. At Aaron Plumbing, Heating, and Cooling, we're experts in installing these systems, ensuring you enjoy personalized temperature control and zoned comfort without the need for ductwork.
Why Choose Ductless Mini-Split Systems?
Ductless mini-split systems offer a plethora of benefits, making them an excellent choice for homeowners seeking optimal comfort and energy efficiency:
Zoned Comfort: Set different temperatures in each room or zone, ensuring personalized comfort and energy efficiency.
Versatility: Perfect for single rooms, open-concept living areas, or homes without ductwork.
Energy-Saving Technology: Advanced inverter technology adjusts compressor speed to maintain consistent temperatures, reducing utility bills.
No Ductwork Losses: Unlike traditional HVAC systems, ductless mini-splits eliminate energy losses through ductwork leaks.
Precision Installation and Customized Setup
Our skilled technicians ensure a precision installation to maximize performance. The installation process is minimally invasive, requiring only a small hole in the wall to connect the indoor and outdoor units, resulting in seamless integration without extensive renovations.
Additional Perks of Ductless Mini-Split Systems
Year-Round Comfort: Ductless mini-splits offer both cooling and heating capabilities.
Eco-Friendly: Lower carbon emissions contribute to a reduced environmental footprint.
Improved Air Quality: Enjoy clean air, free from allergens and pollutants.
Cost-Effective Installation: More affordable than traditional ducted systems.
Customized Comfort: Adjust temperatures according to your preferences in different rooms.
Professional Ductless Mini-Split Installation
At Aaron Plumbing, Heating, and Cooling, we take pride in providing top-quality ductless mini-split system installation services. Our expert team will work with you to evaluate your home's cooling and heating needs, ensuring we select the right size unit for maximum efficiency and satisfaction.
Ready to Personalize Your Comfort?
Experience the energy-efficient benefits of ductless mini-split systems. Contact us today to schedule your installation service. Our skilled technicians are ready to provide you with efficient cooling and heating solutions tailored to your home's unique needs.
We pride ourselves on offering top-notch ductless AC services. Our skilled technicians are trained and experienced in ductless AC installation, ensuring a seamless process and excellent results.
Stay Comfortable with Ductless AC
If you're seeking reliable ductless AC services in Milton, Alpharetta, or Cumming, GA, and surrounding areas, Aaron Plumbing, Heating, and Cooling has you covered. With over 45 years of experience, we understand the importance of a well-functioning AC system during the hot and humid days.
Dependable Ductless AC Services
We offer reliable ductless AC installation and repair services. Our experienced technicians are well-equipped to handle ductless AC systems of various designs. Whether you need a window wall unit or a mini-split unit, we've got you covered.
Don't let the heat get the best of you! Experience the benefits of ductless AC systems with Aaron Plumbing, Heating, and Cooling. Call us today to schedule an appointment for expert ductless AC installation or repair. We're here to keep your home temperature-controlled and comfortable all year round.