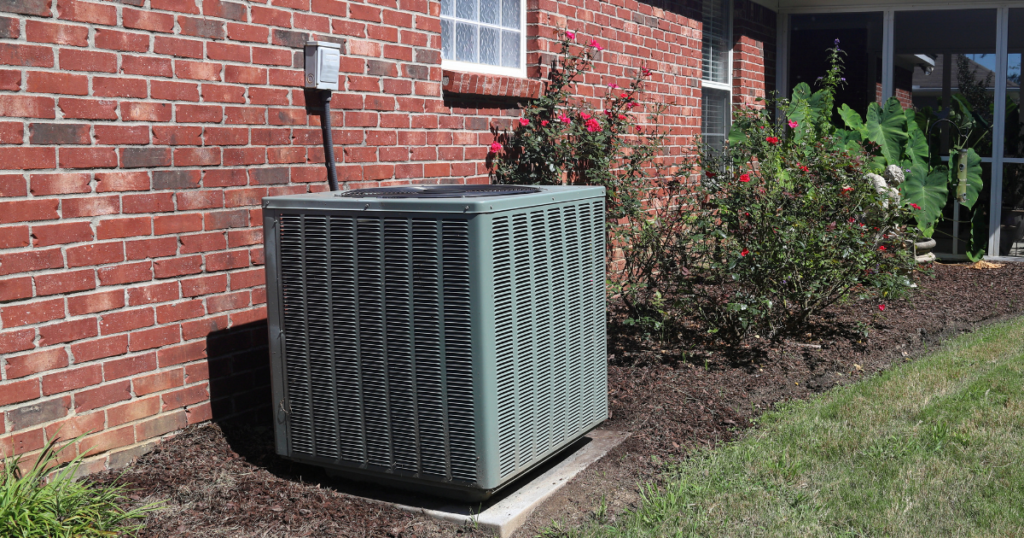 Step into a realm of perfect comfort with Aaron Plumbing, Heating, and Cooling, your go-to destination for installing HVAC system. Delight in the cozy warmth during chilly winters and refreshing coolness on scorching summer days. A well-designed and expertly installed HVAC system forms the heart of your home's comfort, and we take pride in delivering top-quality solutions tailored to your exact needs. Our team of skilled technicians is dedicated to crafting HVAC systems that ensure your home remains an oasis of tranquility and comfort throughout the seasons. Let us create the perfect HVAC system that will transform the way you experience comfort at home.
Custom HVAC System Design
Assessing Your HVAC Needs
Our experienced technicians will carefully assess your home's heating and cooling needs to design an HVAC system that perfectly matches your comfort requirements and budget. We believe that every home is unique, and that's why we take the time to understand your preferences and tailor our solutions accordingly.
Efficiency and Performance
At Aaron Plumbing, Heating, and Cooling, we prioritize energy efficiency and system performance in our designs. Our goal is to ensure that your HVAC system operates at its best, providing you with reliable comfort while also saving you money on energy bills. With our expertly designed systems, you can enjoy both peace of mind and cost savings.
Creating Comfort: Installing HVAC System That Fit Your Needs
Professional Installation
When it comes to HVAC installation, precision and care are paramount. Our skilled technicians handle every installation with utmost professionalism, ensuring a seamless integration of your new system into your home. You can trust us to deliver exceptional craftsmanship and attention to detail.
Optimal Performance
A well-designed HVAC system can only perform optimally with a proper installation. Our technicians take pride in their work, ensuring that your HVAC system functions at its peak, delivering reliable and consistent heating and cooling throughout your home. Your comfort is our top priority, and we go above and beyond to make sure your system operates flawlessly.
Tailored HVAC Solutions
Heating Options
From furnaces to heat pumps, we offer a diverse range of heating options to match your home's unique requirements and your personal preferences. Our experienced team will help you choose the perfect heating solution that suits your needs and budget, ensuring your home stays warm and cozy during colder months.
Cooling Solutions
Stay cool and comfortable during the scorching summer months with our array of cooling solutions. Whether it's air conditioners or ductless mini-split systems, we have cooling options designed to keep your home at the perfect temperature while being energy-efficient.
Energy-Efficient Choices
Green HVAC Solutions
Do your part for the environment and save on energy bills with our energy-efficient HVAC options. We offer eco-friendly choices that reduce your carbon footprint without compromising on comfort. Let us help you make a positive impact on the environment while enjoying cost savings.
Smart Thermostats and Zoning
Experience the future of HVAC control with our smart thermostats and zoning systems. With these cutting-edge technologies integrated into your HVAC design, you'll enjoy personalized control over your home's temperature, further enhancing energy efficiency and comfort.
Quality and Satisfaction Guaranteed
Top-Quality Products
We take pride in our commitment to excellence, which is why we only use top-quality HVAC products and materials for our installations. Our dedication to quality ensures lasting performance and your utmost satisfaction with our services.
Customer-Centric Service
At Aaron Plumbing, Heating, and Cooling, your satisfaction is our priority. From the moment you reach out to us until the completion of the project, you can expect exceptional service and friendly support. Your comfort and peace of mind are what drive us to deliver the best customer experience possible.
Installing Quality HVAC Systems
Contact us today to schedule your HVAC system design and installation. Our expert team is ready to create a tailored solution for your heating and cooling needs, providing you with reliable and efficient comfort for years to come. Let us transform your home into a haven of comfort and energy efficiency.