Enter Water Heater Giveaway & Get $100 Off Water Heater Install!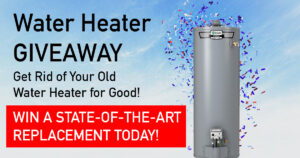 Don't miss out on this amazing deal! Enter our Water Heater Giveaway for a chance to win a brand new water heater installation and receive a special coupon for $100 off your water heater install. Upgrade your home's hot water system while saving money. Enter now and take advantage of this limited-time offer!
Offer expires on: 08/31/2023.