The Unseen Foundations of Cumming Homes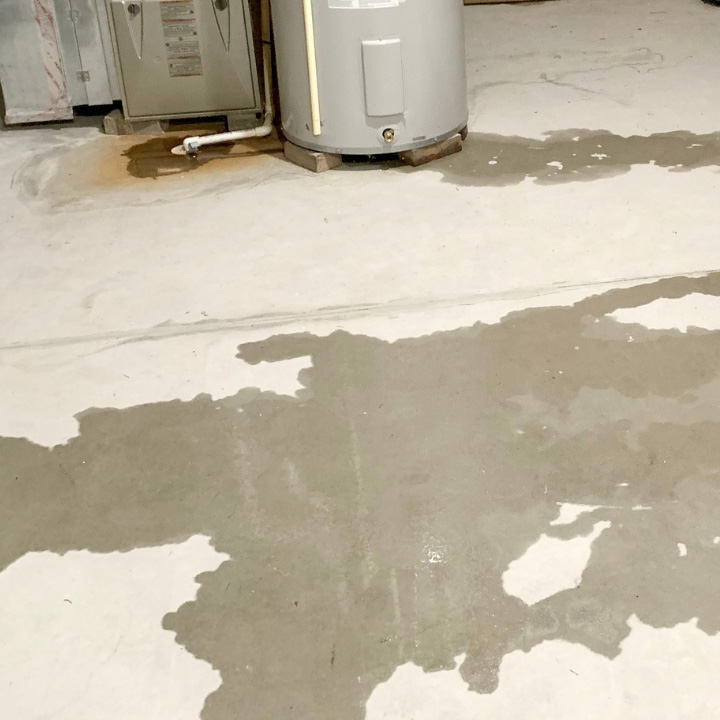 Nestled amidst Georgia's picturesque landscapes, Cumming stands as a testament to architectural diversity. Its streets are lined with homes that echo tales of bygone eras, juxtaposed with contemporary designs that speak of modern aspirations. Yet, regardless of their age or design, these homes share a common vulnerability beneath their foundations: the potential for slab leaks.
The very essence of a home lies in its ability to provide comfort and security. This comfort, however, is heavily reliant on the intricate web of plumbing lines that run silently beneath our feet. These lines, often taken for granted, are the lifelines of any residence. They ensure that water flows seamlessly, drains are unclogged, and homes remain dry and safe.
But what happens when these hidden lines falter? The repercussions can be both immediate and long-lasting. Slab leaks, while often starting as minor drips, can escalate into significant issues that threaten the structural integrity of a home and the well-being of its inhabitants.
In Cumming, where the old meets the new, the challenge is twofold. The historic homes, with their unique construction techniques and materials, require a delicate touch. On the other hand, modern homes, with their advanced plumbing systems, demand up-to-date knowledge and tools.
This is where Aaron Services: Plumbing, Heating, Cooling steps in. With over 45 years of dedicated service, we've become an integral part of the Cumming community. Our deep-rooted understanding of the city's architectural landscape, combined with our commitment to excellence, positions us as the first call many Cumming residents make when faced with plumbing challenges, especially the elusive slab leaks.
Slab Leaks Demystified: Unraveling the Hidden Challenge
The Anatomy of a Slab Leak
At its core, a slab leak is a breach in the water or sewer lines that nestle beneath the concrete foundation of your home. These leaks, though out of sight, can wreak havoc if left unattended. The complexity of addressing such leaks lies not just in their detection but also in navigating the intricate maze of pipes without causing further disruption.
The Factors Fueling the Problem
Cumming, with its rich history and diverse landscape, presents a unique set of challenges when it comes to slab leaks. Let's delve deeper into what might be causing these leaks in the homes of Cumming:
Ground Movements: Cumming's geographical location means it's susceptible to minor ground shifts. These shifts, while often imperceptible on the surface, can place undue stress on the underground pipes, leading to potential breaches.
Time's Relentless March: In many of Cumming's older neighborhoods, the homes have stood the test of time, bearing witness to countless seasons. However, the plumbing in these historic homes, if not updated, can fall victim to the ravages of time. Corrosion, rust, and general wear and tear can make these pipes vulnerable to leaks.
Nature's Seekers: Cumming's lush greenery is one of its charms. But this verdant beauty comes with its own set of challenges. Tree roots, in their relentless quest for water, can sometimes find their way to your home's plumbing system. These intruding roots can exert pressure on the pipes or even penetrate them, leading to leaks.
Quality of Initial Installation: Not all plumbing installations are created equal. If the original plumbing work in a home was not up to par, it could lead to weak points in the system. Over time, these weak points can become the source of slab leaks.
Understanding the root causes of slab leaks is the first step in addressing them. With this knowledge, homeowners in Cumming can be better prepared to tackle the issue head-on, ensuring the longevity and health of their homes.
Spotting the Slab Leak Signs: Your Home's Silent Cry for Help
The Subtle Whispers
A sudden, unexplained increase in your water bill, a faint sound of water running when all taps are off, or a localized warm spot on your floor can all be early indicators of a slab leak.
The Loud Alarms
If you start noticing damp carpets, mold growth, or warping flooring, it's a clear sign that immediate intervention is needed.
The Domino Effect: What Happens When Slab Leaks Go Unchecked?
The Financial Toll
Ignoring a slab leak can lead to skyrocketing water bills. But that's just the tip of the iceberg. The real cost comes in the form of extensive home repairs if the issue isn't addressed promptly.
Health and Home
Persistent dampness from leaks can lead to mold growth, a health hazard for residents. Additionally, the structural integrity of your home can be compromised if the foundation is continuously exposed to moisture.
The Aaron Advantage: Why Cumming Trusts Us with Slab Leak Repair
Precision and Care
Our team recalls a challenging project in Cumming's historic district. The home, a beautiful relic from the 1930s, had a severe slab leak. Our challenge was to address the issue without disturbing the home's historic essence. Using advanced detection techniques, we pinpointed the leak and repaired it with minimal intrusion, preserving the home's legacy.
Modern Solutions for Age-Old Problems
While we respect tradition, we're not bound by it. We employ the latest in slab leak detection and repair technology. From electronic leak detection to trenchless repair methods, we ensure swift and efficient solutions.
Experience with Home Owners Insurance
While we can't ever guarantee coverage, we do have extensive experience working with homeowners and insurance companies. We can assist with documentation and phone calls to ease the process if you choose to use your homeowners insurance coverage for your slab leak.
Navigating the Costs: An Investment in Your Home's Future
Slab leak repairs, while essential, can sometimes be a financial concern for homeowners. At Aaron Plumbing, Heating and Cooling, we prioritize transparency. We provide detailed cost estimates, ensuring Cumming residents can make informed decisions. We also assist with homeowners insurance claims, doing everything we can to make the process simple and straightforward.
FAQ: Cumming's Most Asked Questions about Slab Leak Repairs
How do I know if I have a slab leak?
Early signs include an unexpected rise in your water bill, sounds of running water, or warm spots on your floor.
Is slab leak repair disruptive?
With modern techniques like trenchless repair, the disruption is minimal.
How long does a typical repair take?
Depending on the severity, most repairs in Cumming are completed within a day.
Are there preventive measures I can adopt?
Regular plumbing inspections and being aware of early signs can help in timely detection.
What sets Aaron Plumbing slab leak repairs apart in Cumming?
Our blend of traditional values, modern techniques, and deep-rooted commitment to Cumming makes us the preferred choice. We are also happy to work with your homeowners insurance to assist you in any way we can.
Trust the Slab Leak Cumming Professionals
For Cumming residents, their homes are more than just structures; they're a piece of history, a slice of modernity, and a sanctuary of comfort. At Aaron Services: Plumbing, Heating, Cooling, we understand this sentiment. When you choose us for your slab leak repairs, you're not just opting for a service; you're entrusting us with your home's legacy. And that's a responsibility we don't take lightly. If you suspect a slab leak or need expert advice, remember, Cumming's best is just a call away.